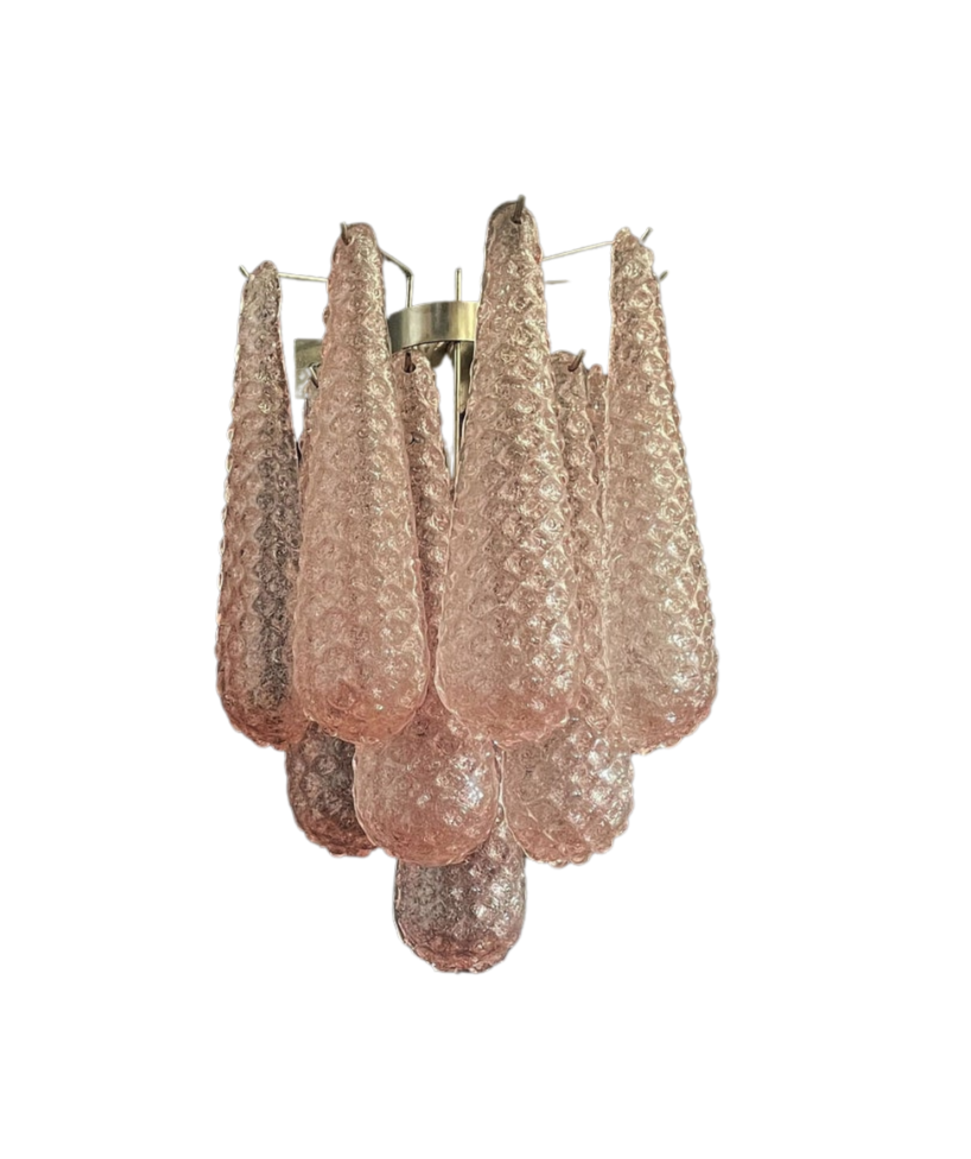 Murano wall lamp Caletta Pink
Fantastic Murano wall lamp made of 10 pink Murano crystal prisms. The glass consists of transparent crystal that has a crystal-powdered inside, which creates a pleasant and beautiful shine. The glass hangs on a chrome frame.
The lamps are sold individually.

Color: Pink
Dimensions: 45 cm high, 34 cm wide and 22 cm deep from the wall.
Measuring glass: approx. 32 cm in height.
Light bulbs: 2 light bulbs, E14 dimension. Also suitable with dimmers.