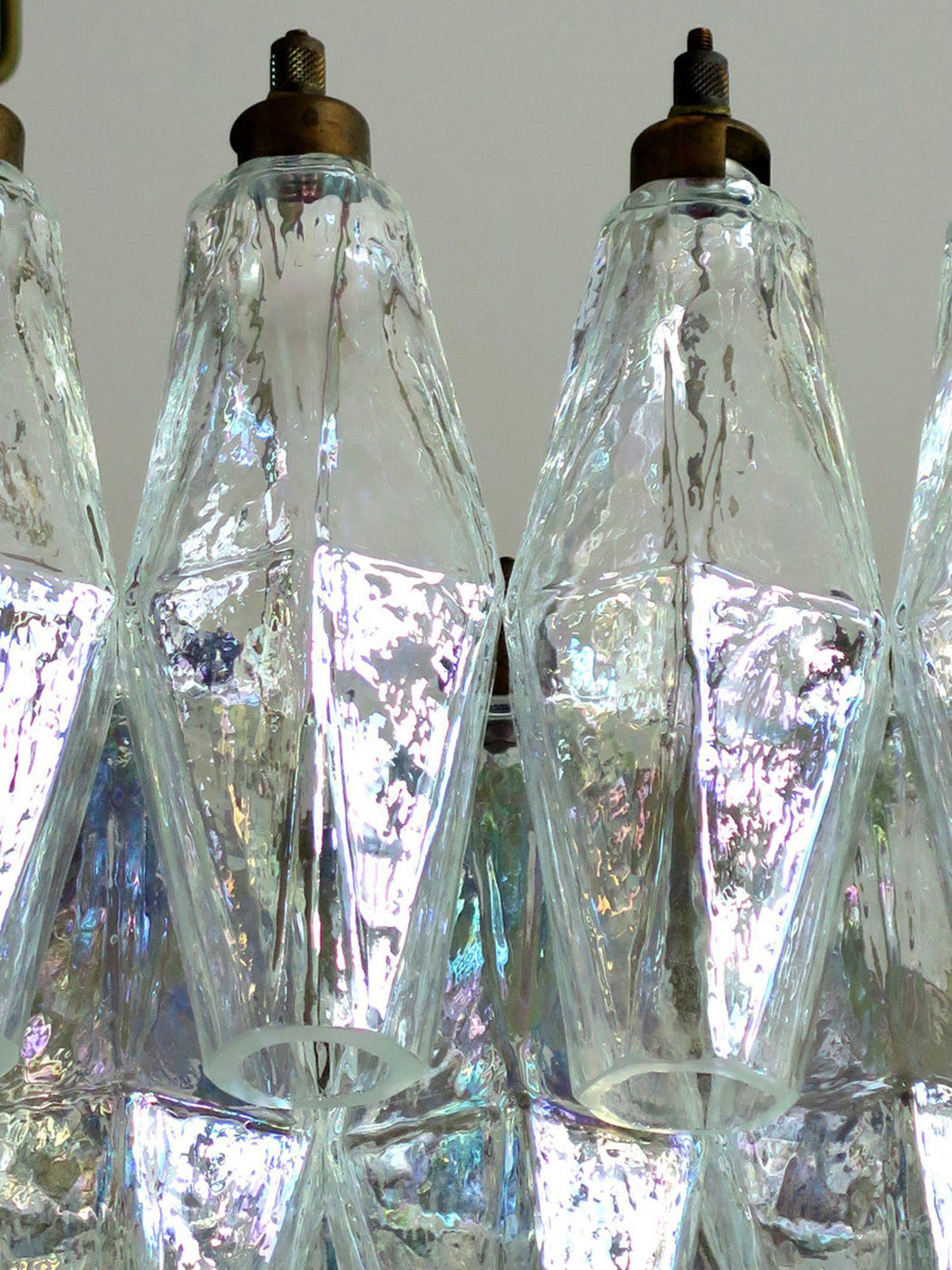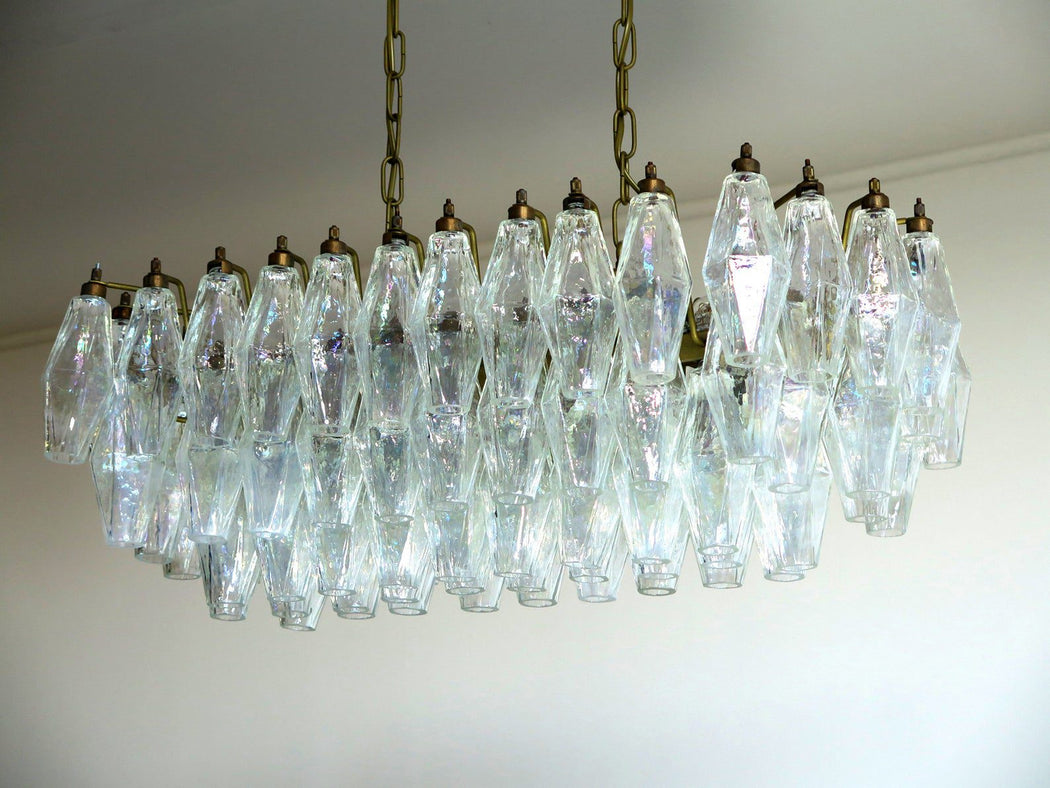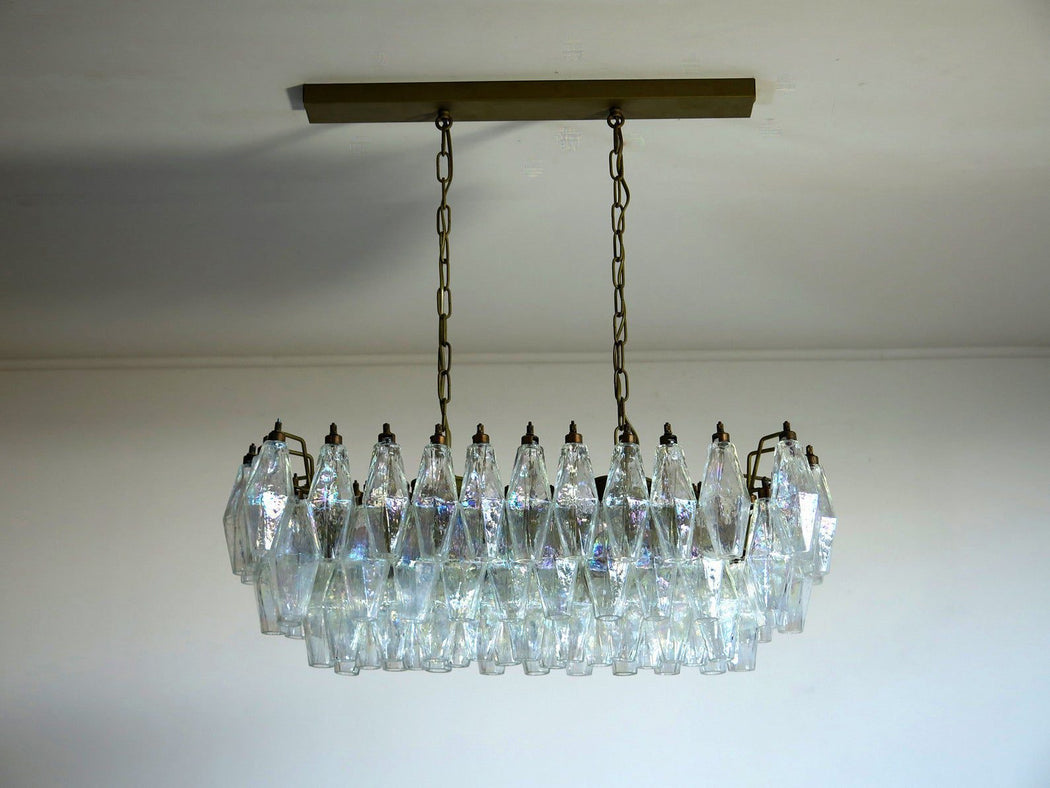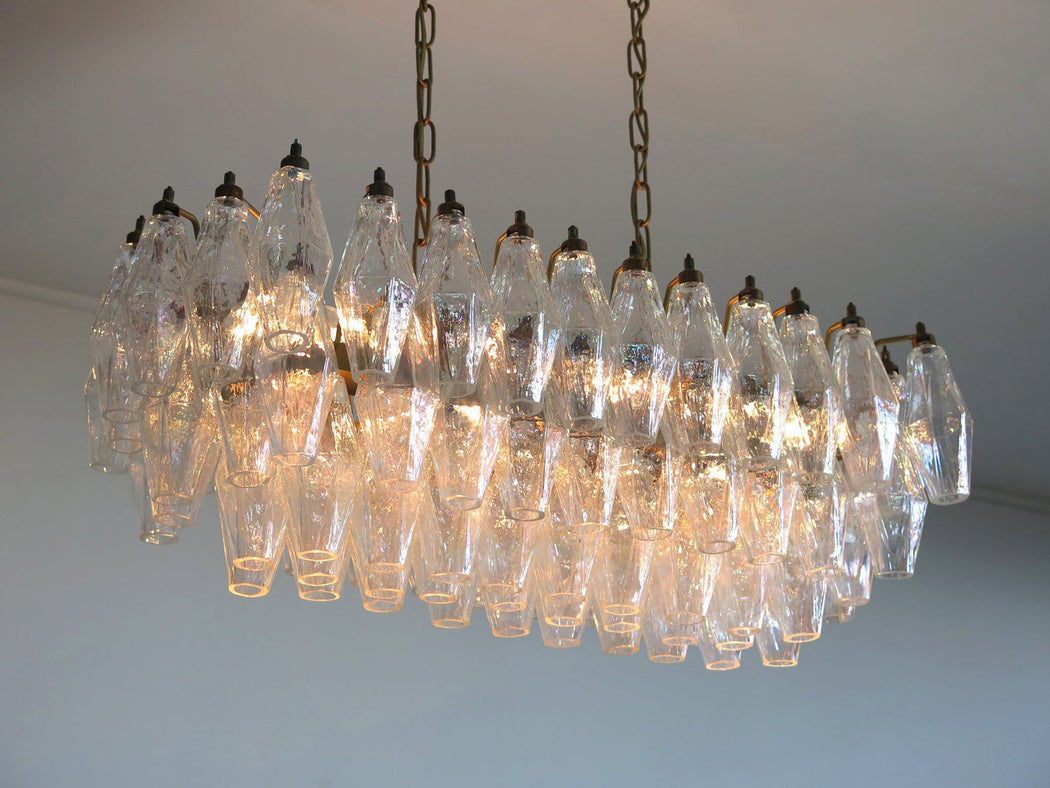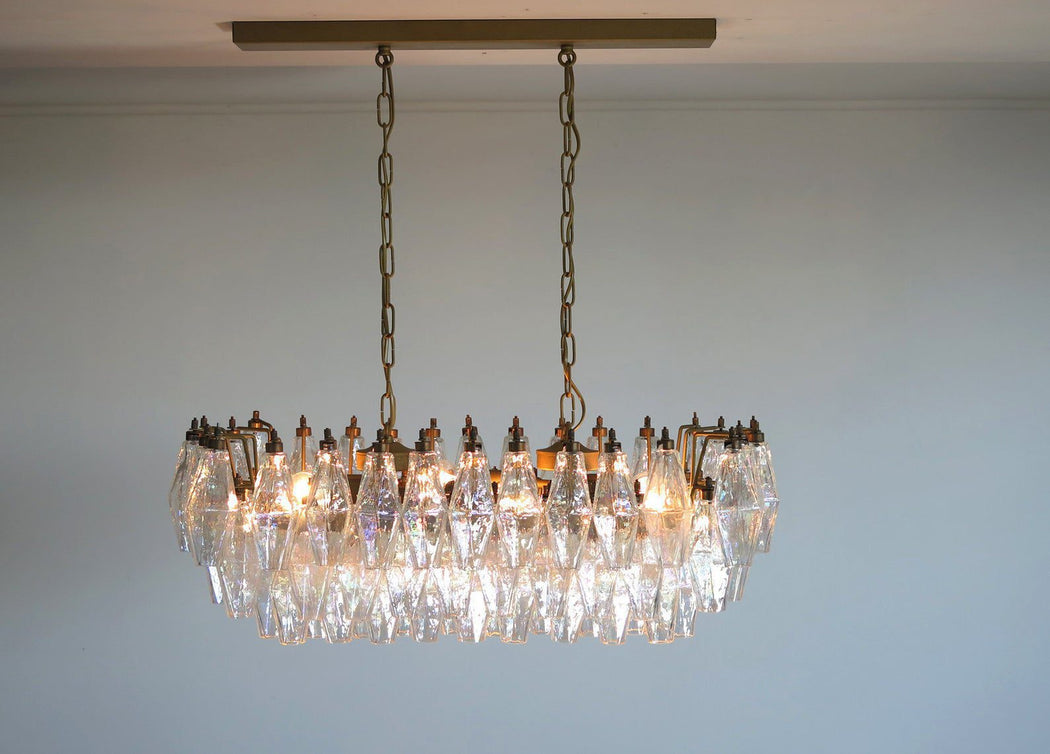 Murano chandelier Poliedri Ø75 - 84 glass
Elegant Italian chandelier made of 84 beautiful Murano iridescent glass (mother of pearl effect). Structure in gold and brass-colored metal.
Glazed has the special property of reflecting a variety of colors, making the chandelier a true work of art.
Color: Mother of pearl
Dimensions: 78 cm in height with chain (can be shortened and extended) 36 cm in height without chain; width 75 cm and depth 38 cm.
Measuring glass: 15 cm in height x 7 cm in diameter.
Bulbs: 6 bulbs E14 dimension (not included in the sale) - also works for dimmers.
Weight: 27 kg