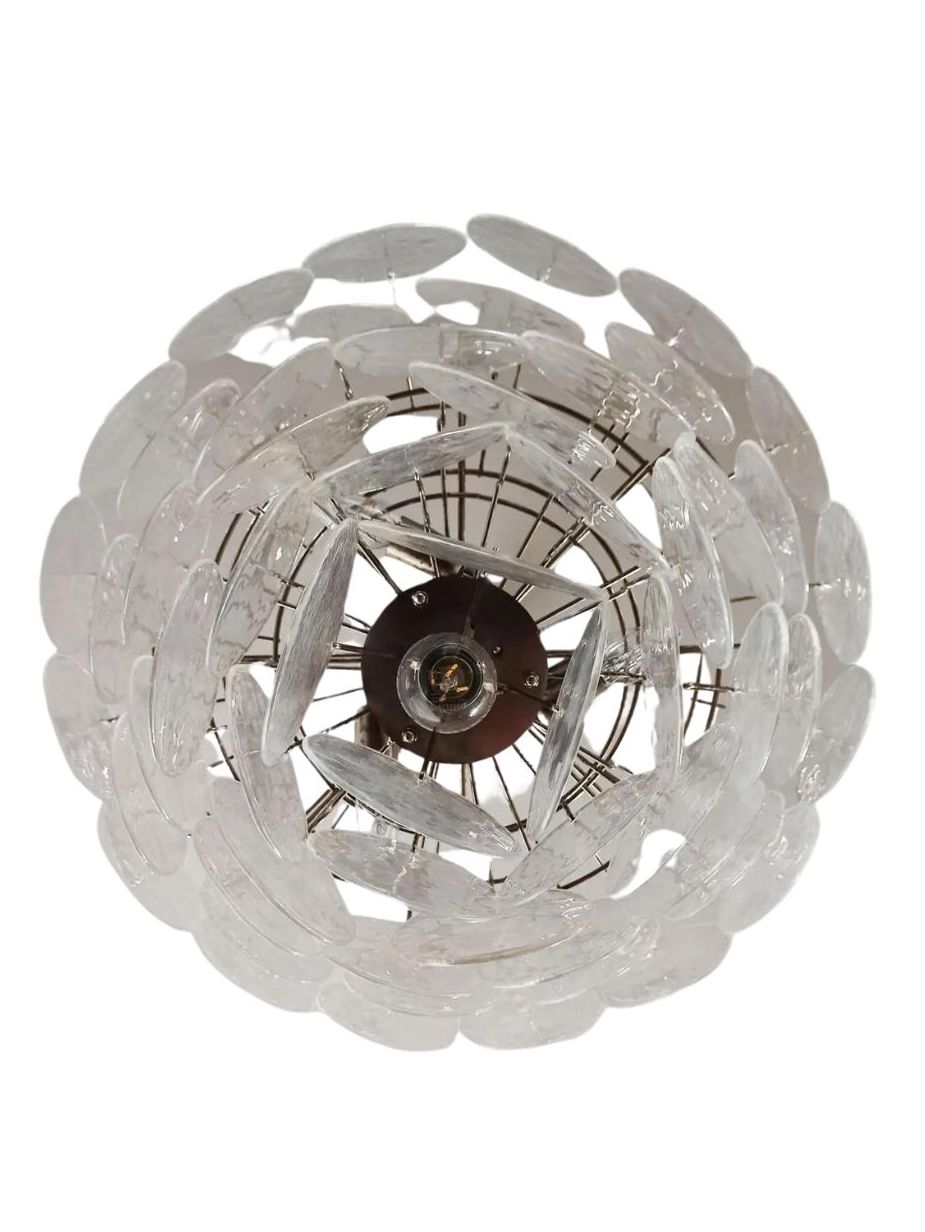 Murano chandelier Iris Ø70 - 57 iridescent glasses
Fantastic Italian chandelier from Murano made of 57 iridescent flat glass blades in a chrome frame. This chandelier provides a fantastic light! Iridescent glass creates exciting reflections and a beautiful color spectrum is created at different angles.

Color: Iridescent glass
Dimensions: 126 cm in height with chain (can be shortened and extended) 65 cm in height without chain, 70 cm in diameter.
Measuring glass: about 15 cm diameter
Bulbs: 10 bulbs: 9 bulbs with E14 dimension and 1 bulb with E27. Works with dimmers.

This ceiling light is a made-to-order item and the delivery time is approximately 8 weeks.