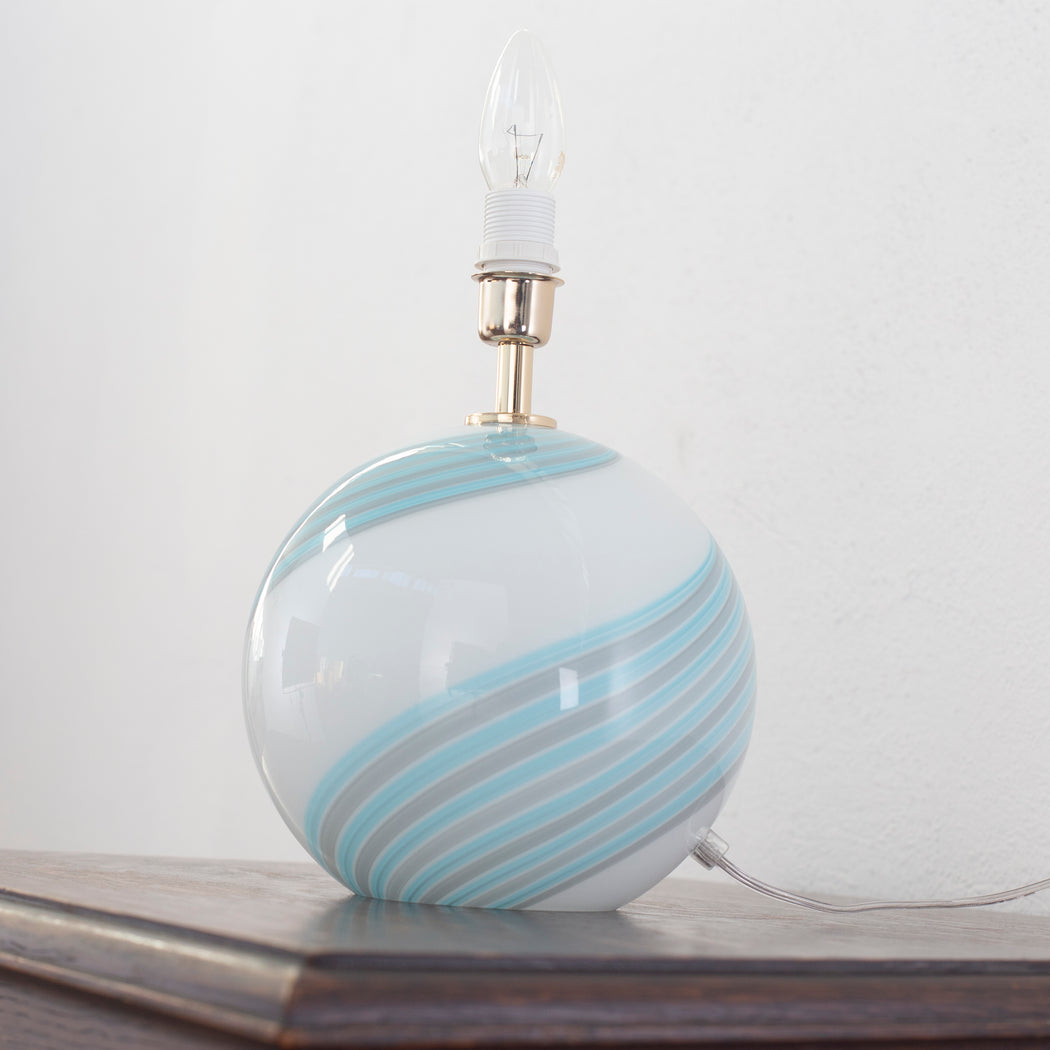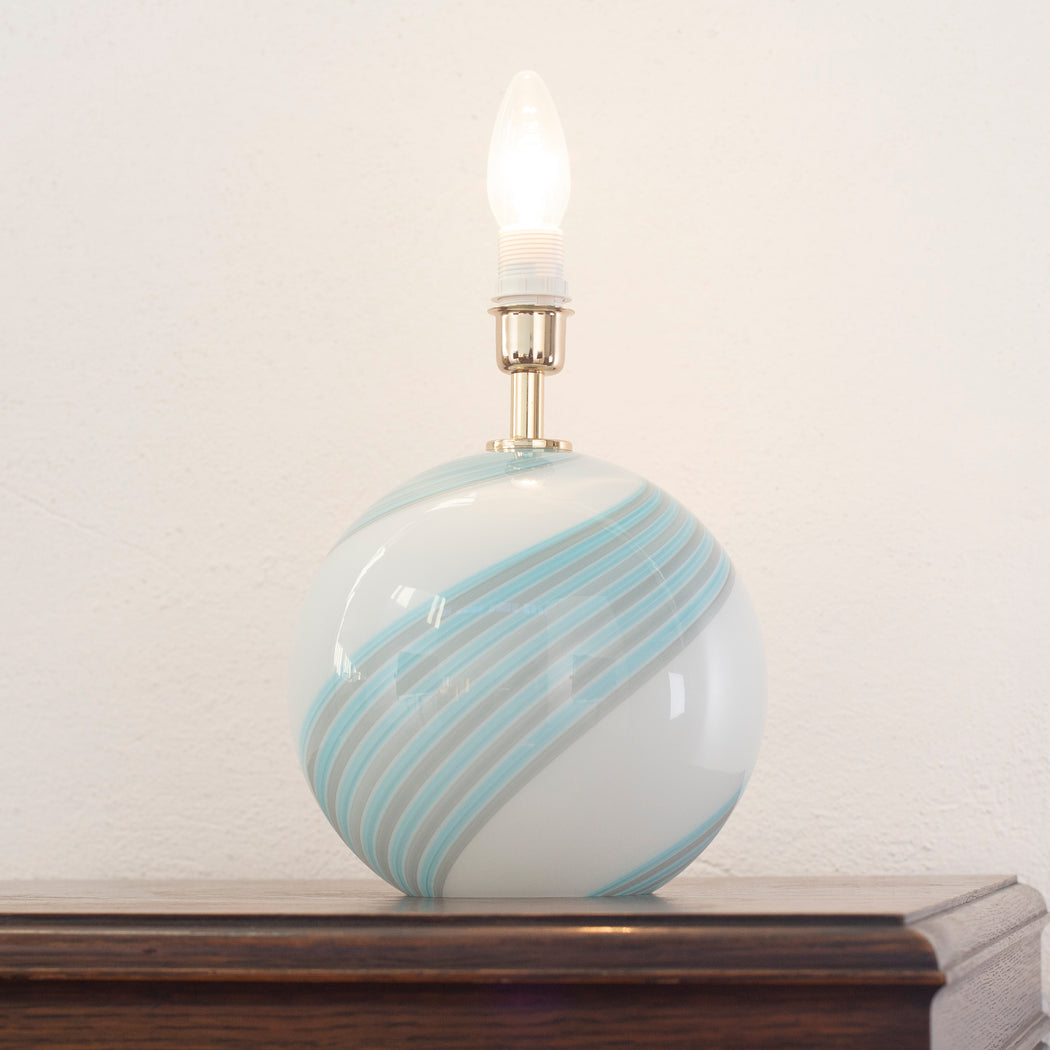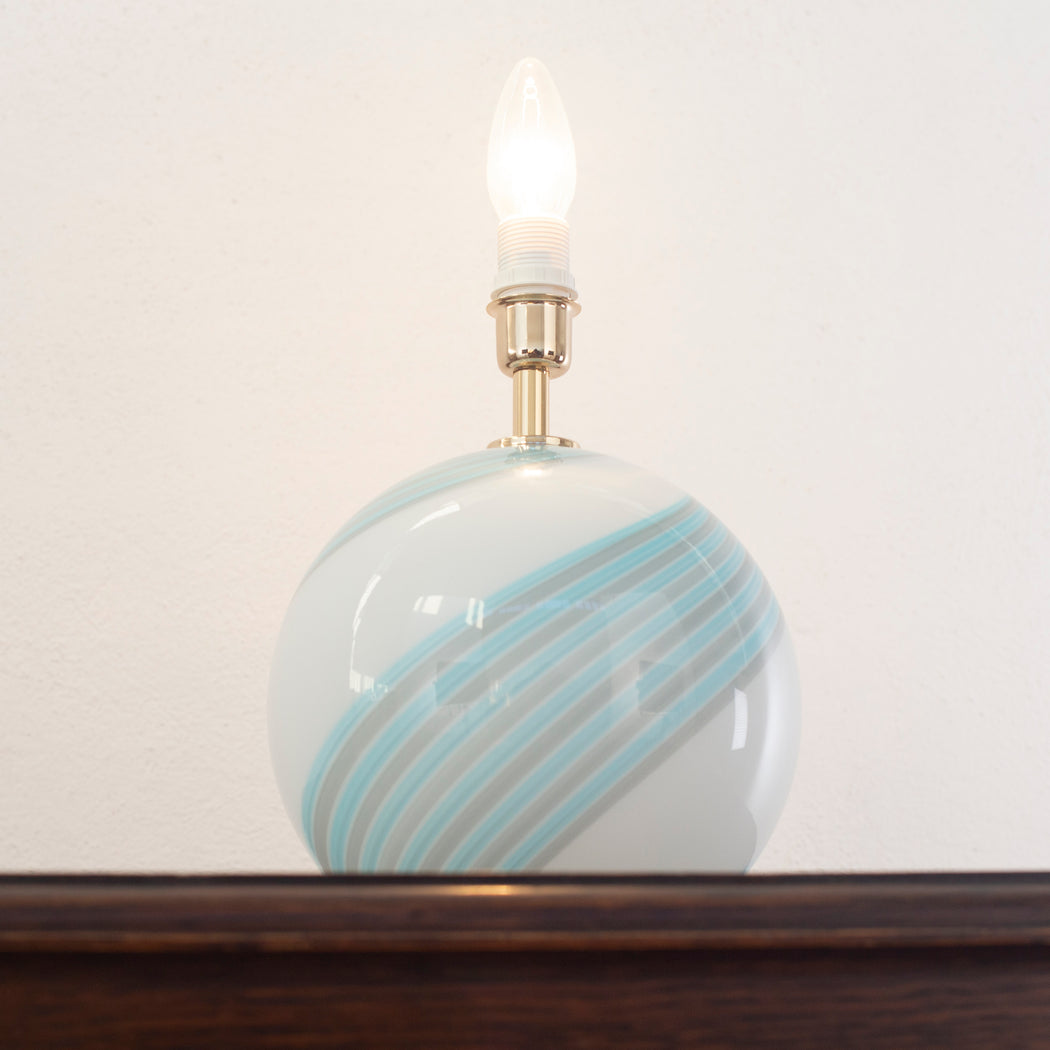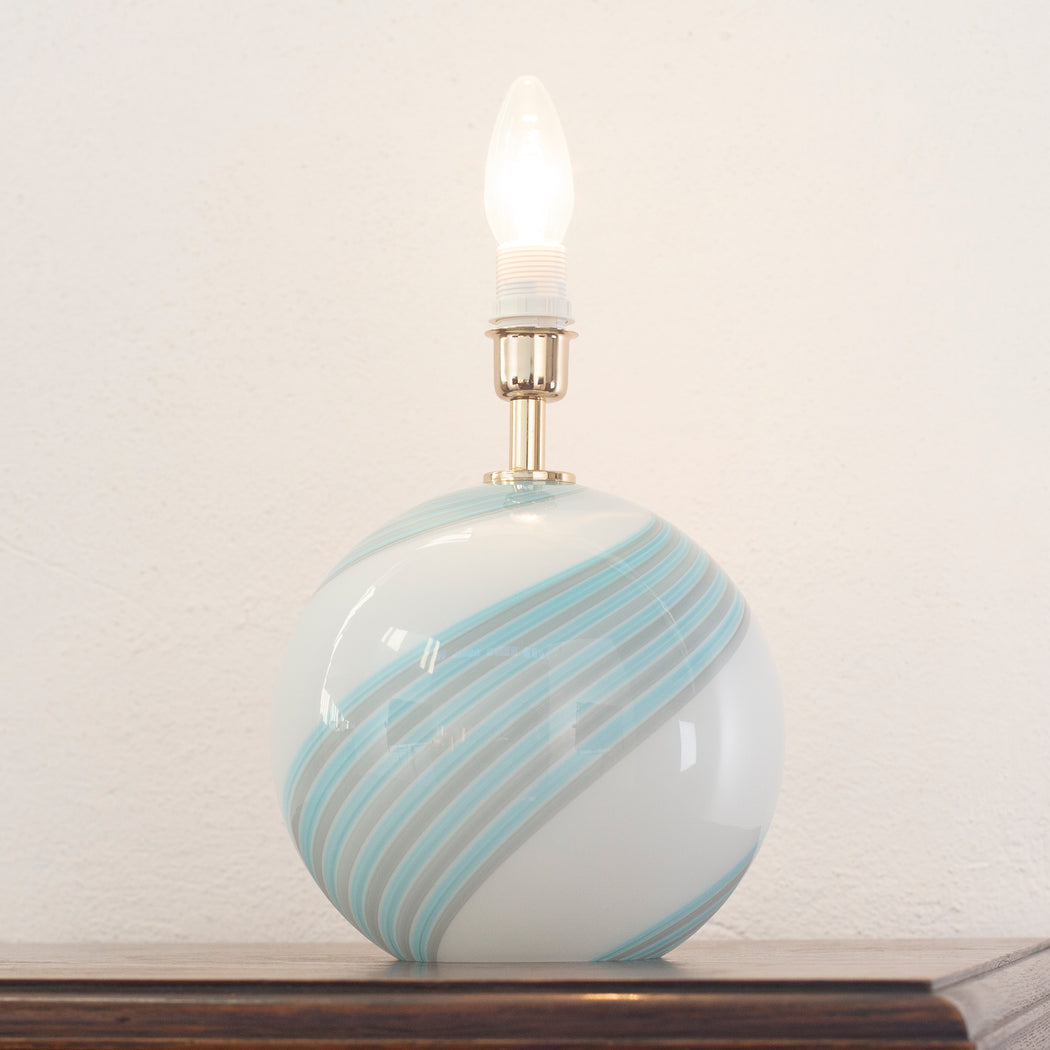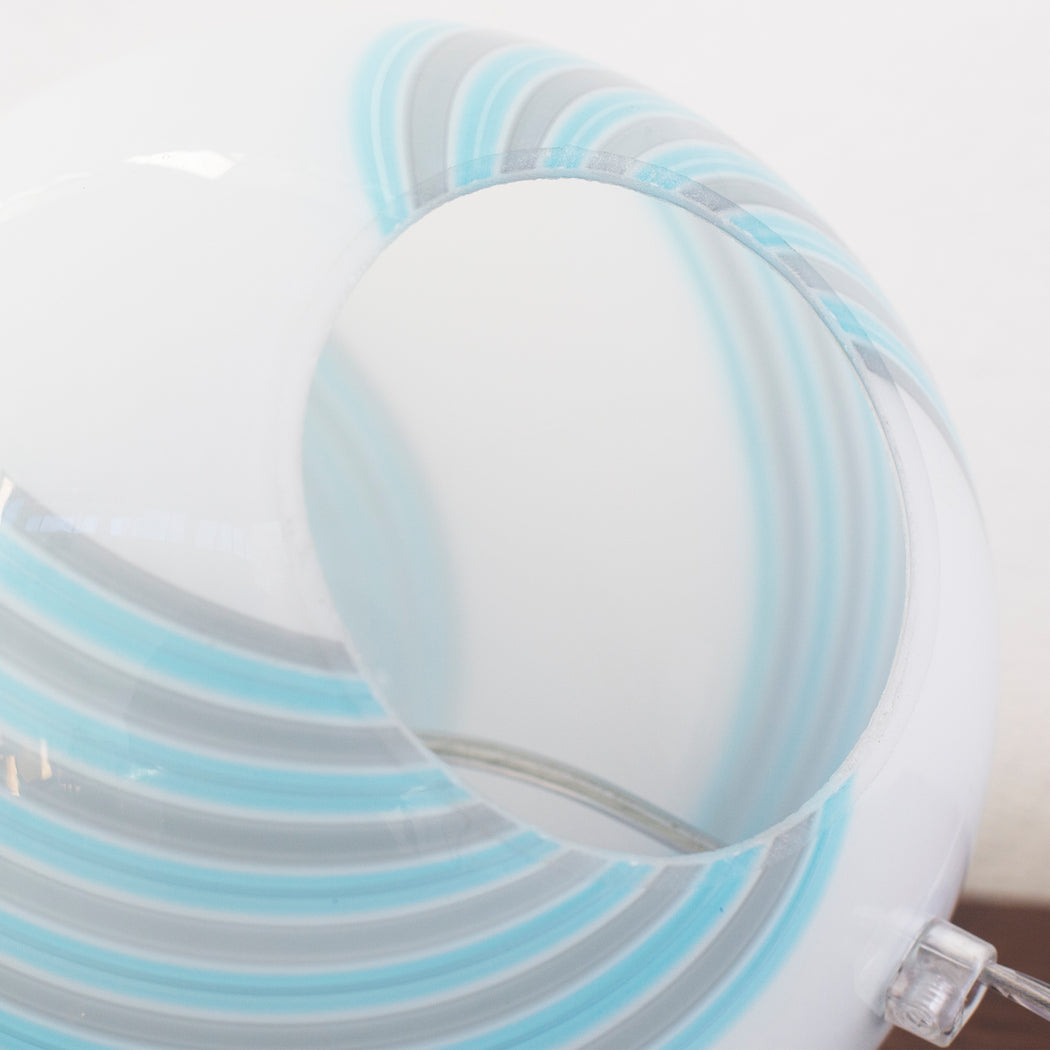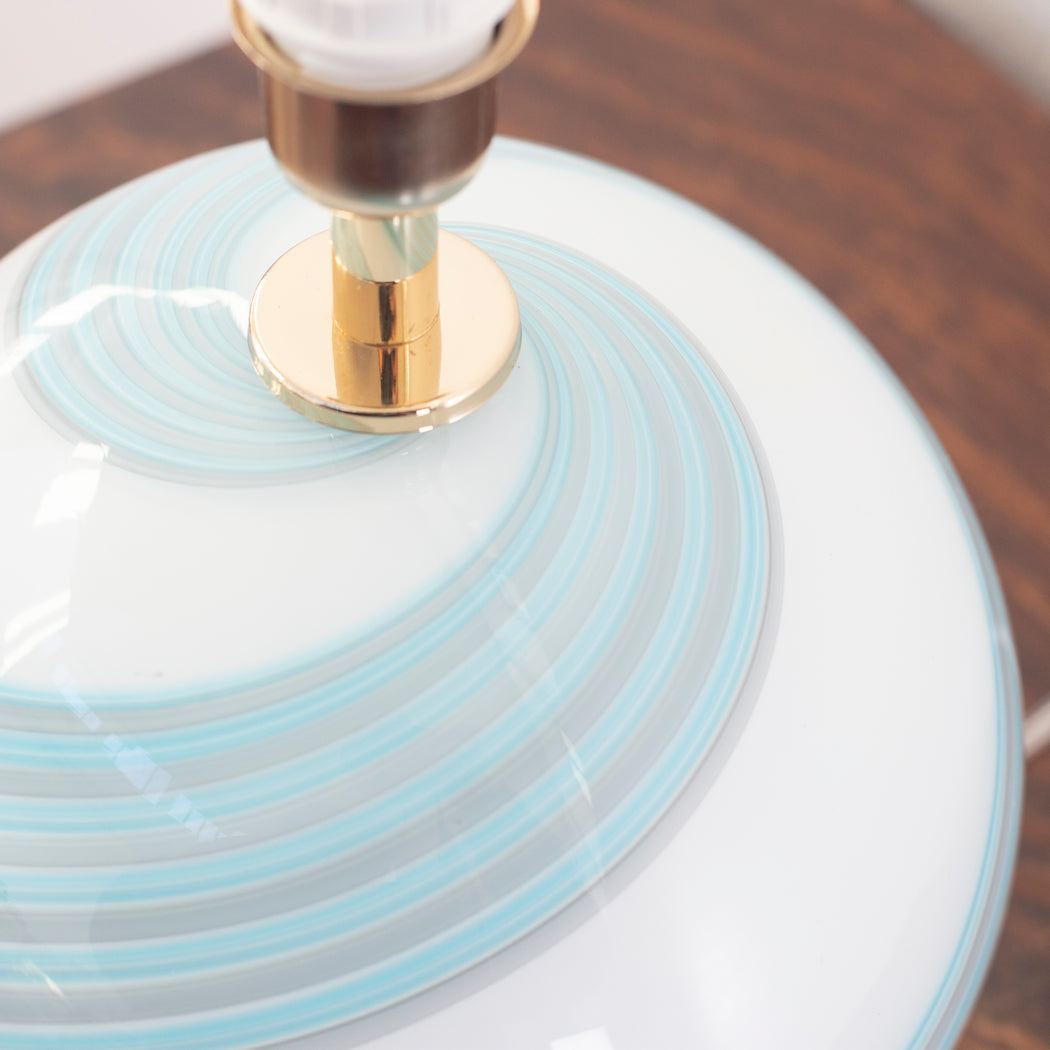 Classic Italian table lamp in glass and with a classic globe shape. The base of the lamp has blue stripes. Compatible with many different types of screens. A perfect lamp to create a personal style. Fits nicely as a bedside lamp or to decorate a chest of drawers, for example.
The lamps are sold individually.

Color: White / Blue / Clear

Dimensions: 26 cm high, 19 cm wide and 19 cm deep.