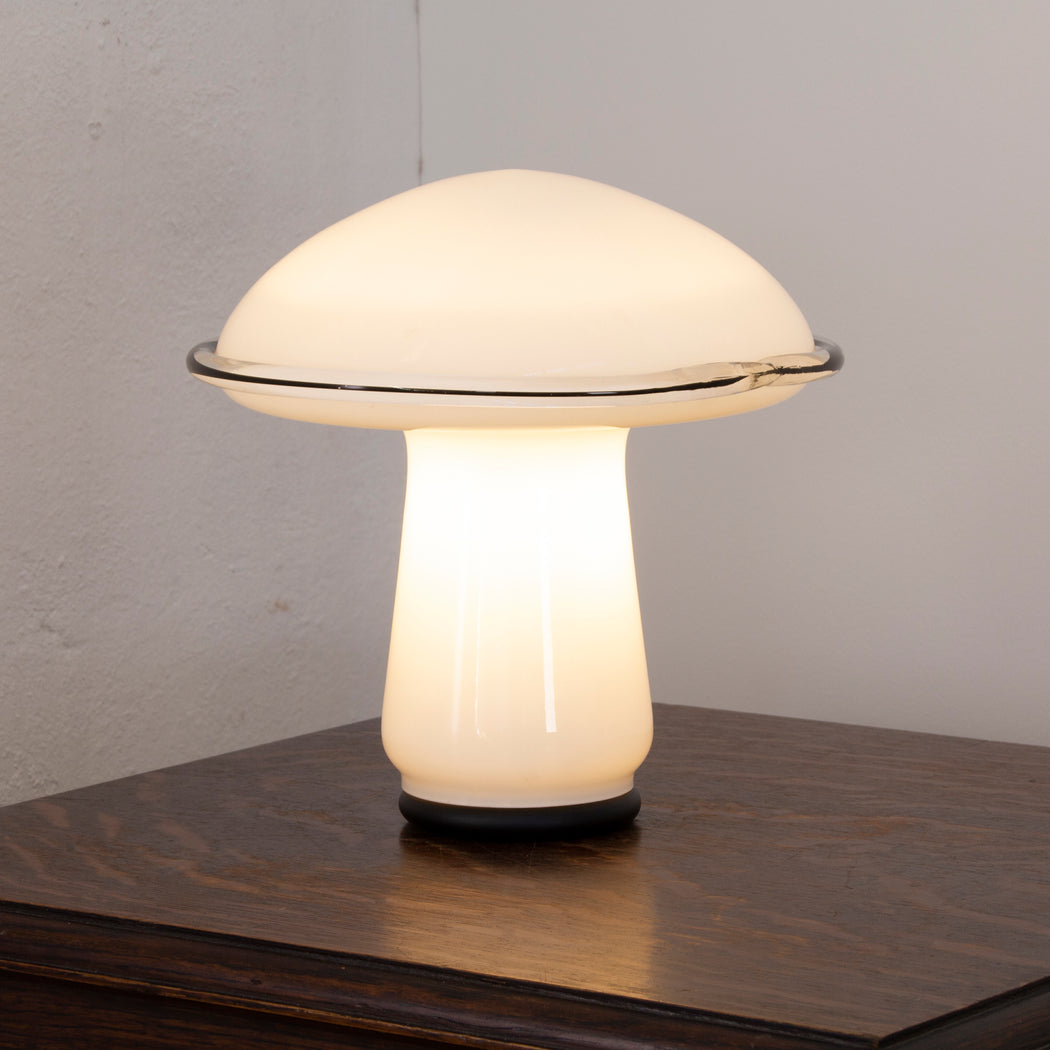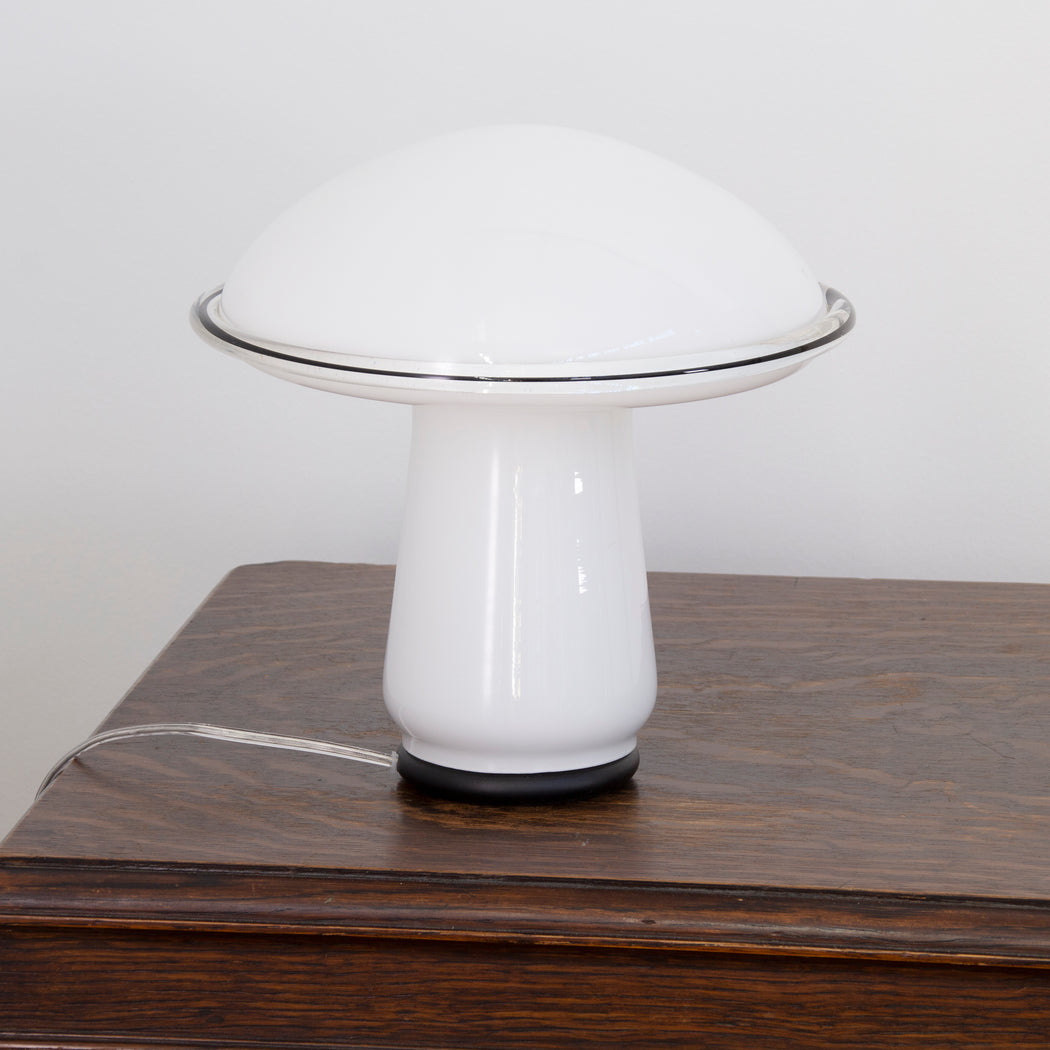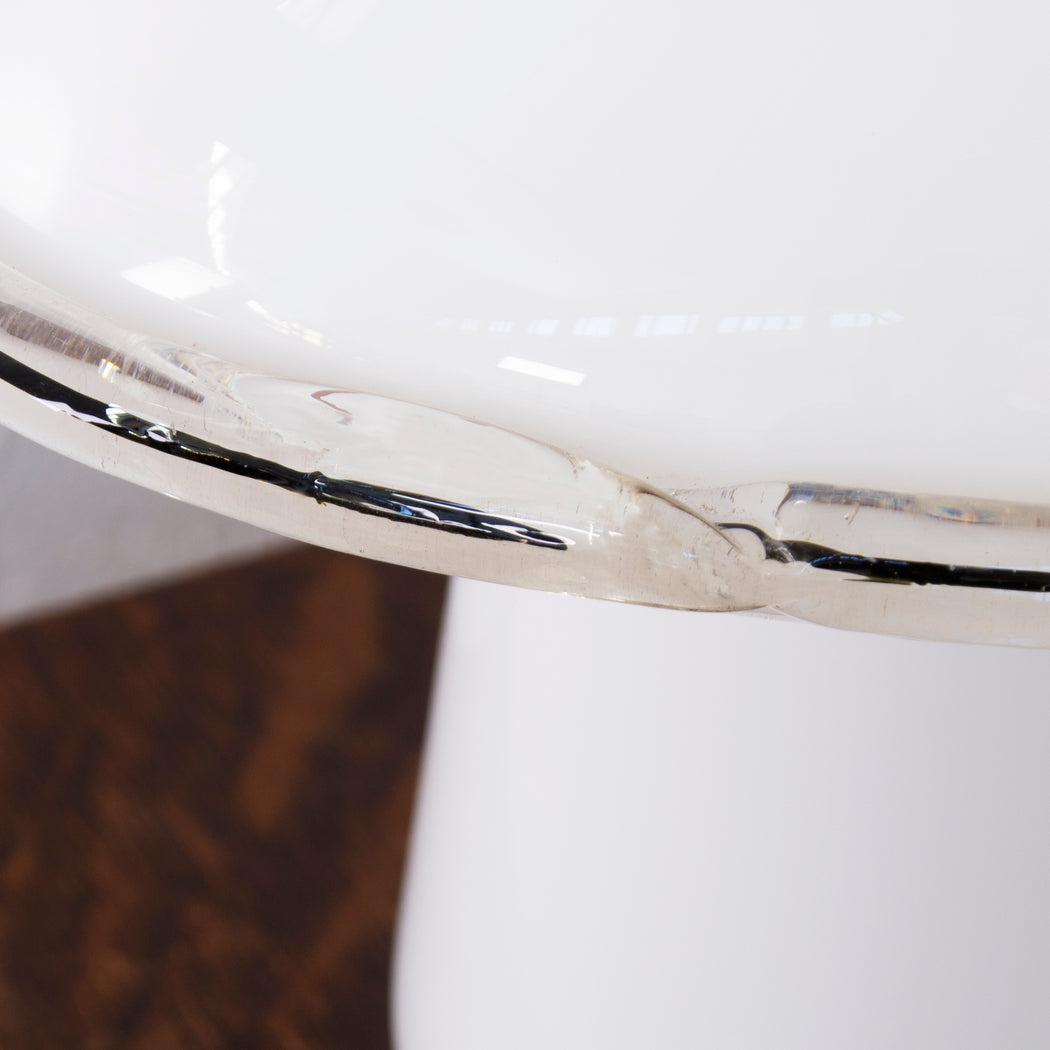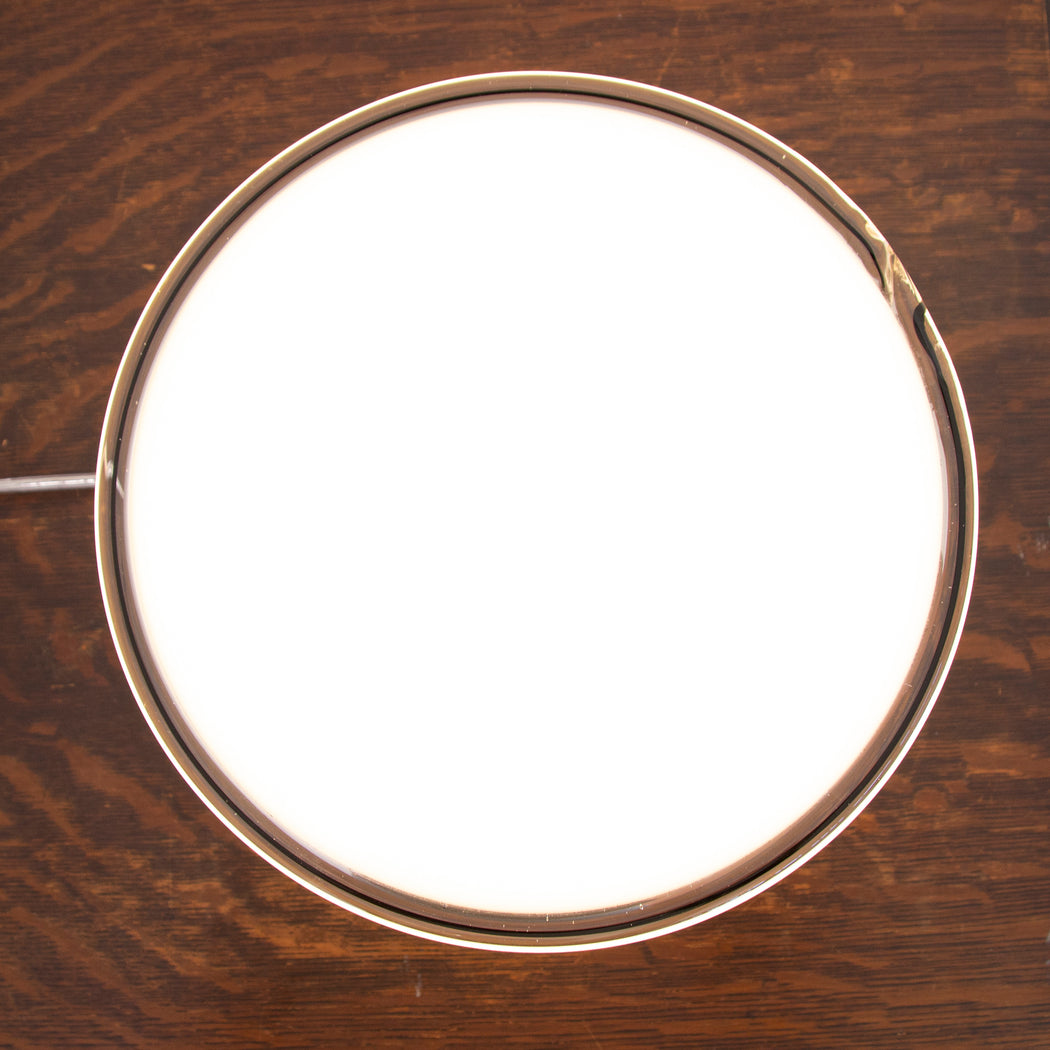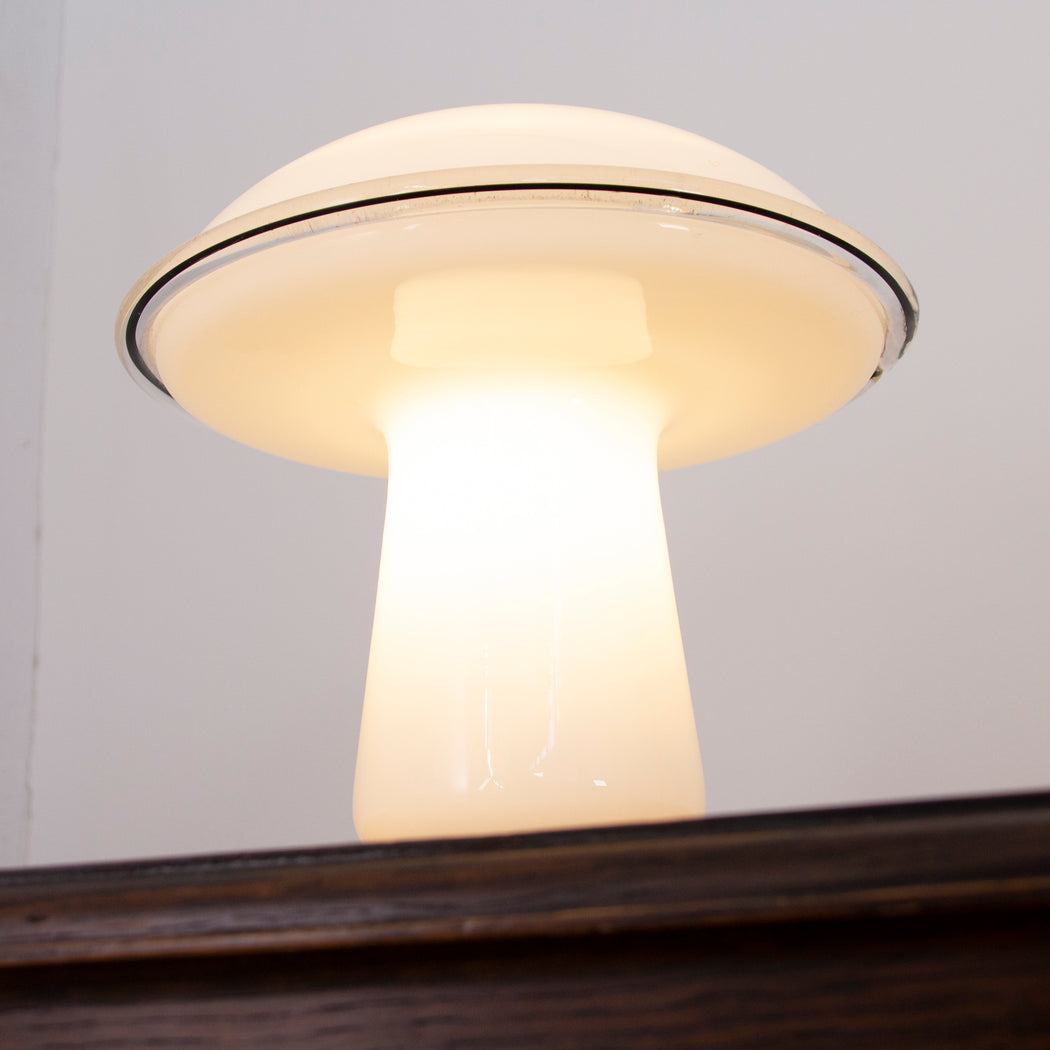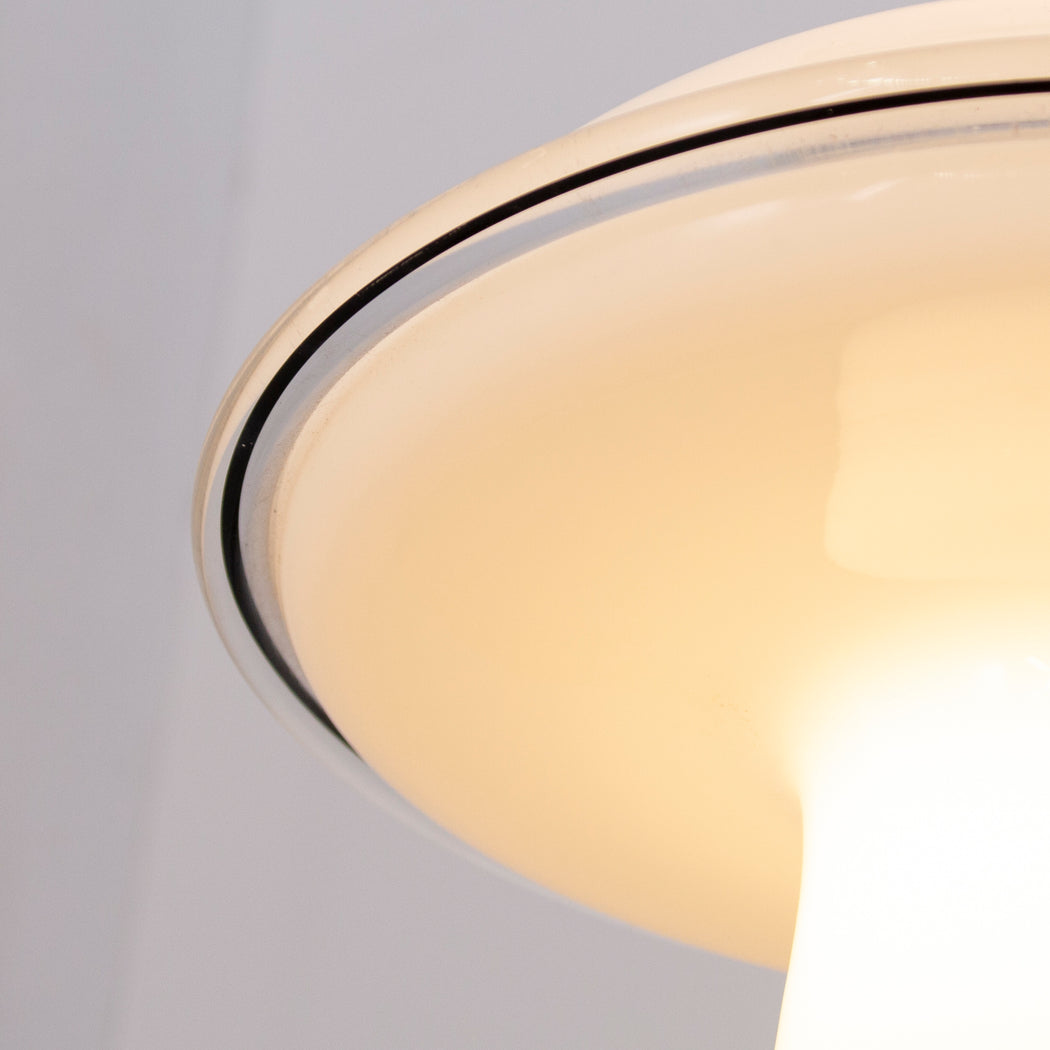 Fiungo Latte Piccolo table lamp
Stylish Italian table lamp in white glass, shaped like a mushroom and with black glass details. The lamp is handmade and each lamp is therefore unique. The lamp gives a warm soft glow and creates a beautiful way of looking. A perfect lamp to create a personal style. Fits nicely to decorate a bedside table, desk or chest of drawers.
Color: White / Black

Dimensions: 28 cm high, 27 cm wide and 27 cm deep.